Disciples who hunger
to look, live and love like jesus
First Love Church is a community of people who increasingly encounter and are in awe of God's love, Jesus' grace and the Holy Spirit's power. As a result, we are disciples who hunger to "Look, Live and Love" like Jesus. This Kingdom lifestyle is lived out in our relationships; Intimacy with God, Identity in Christ and Influence with others. The fruit of this lifestyle is to be a unified people for God's glory which will transform lives around us with Jesus' unprecedented love!
"Everyday they were in the temple and in homes, teaching and preaching Christ Jesus, not letting up for a minute."
Acts 5:24
​
Based off this scripture we gather as a community once a month (3rd Saturday @ 6pm) at 3445 SE Hillyard Rd. Gresham. We also gather throughout the month in homes. Both are beneficial in unique ways. Our church gatherings provide a reunion for edifying the body of Christ as we minister, encourage and worship together, leaving equipped to pour out all that God has revealed to us during this time. Our home groups offer a more intimate setting for relational growth and discipleship development through focused topics lead by individuals in our church.
​
We hope to see you and get to know you!
JOIN US - ALL ARE WELCOME - COME AS YOU ARE
Every 3rd Saturday of the Month
6:00pm
3445 SE Hillyard Road - Gresham
​
WORSHIP - TEACHING - COMMUNITY - PRAYER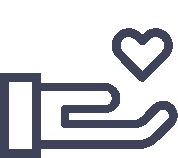 "Those who live to bless others will have blessings heaped upon them, and the one who pours out his life to pour out blessings will be saturated with favor."