Disciples who hunger
to look, live and love like jesus
First Love Church is a community of people who increasingly encounter and are in awe of God's love, Jesus' grace and the Holy Spirit's power. As a result, we are disciples who hunger to "Look, Live and Love" like Jesus. This Kingdom lifestyle is lived out in our relationships; Intimacy with God, Identity in Christ and Influence with others. The fruit of this lifestyle is to be a unified people for God's glory which will transform lives around us with Jesus' unprecedented love!
"Everyday they were in the temple and in homes, teaching and preaching Christ Jesus, not letting up for a minute."
Acts 5:24
​
This month begins the launch into a new season of "Strategic Scriptural Simplicity" for us as First Love Church. As I have been wholeheartedly seeking the Lord, I have been sensing the need to focus less on the demands of maintaining a structured program during our gatherings and instead intentionally focus more time seeking and communing with the Holy Spirit for an overflowing heart of love, awe and gratitude.
​
Practically, we will be taking church outside the walls of our normal meeting location. This February 19th, we will gather at Tony's salon in Troutdale at 6pm.

As we pursue this great adventure together as First Love Church, let's pray for wisdom and unity as we move even further from being an audience to an army of love on the earth for
such a time as this.
​
Tony's Salon
385 E Historic Columbia River Hwy
Troutdale OR 97060
​
We hope to see you and get to know you!
JOIN US - ALL ARE WELCOME - COME AS YOU ARE
​
385 E Historic Columbia River Hwy
Troutdale OR 97060
​
WORSHIP - TEACHING - COMMUNITY - PRAYER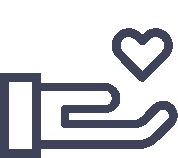 "Those who live to bless others will have blessings heaped upon them, and the one who pours out his life to pour out blessings will be saturated with favor."